Premium Lawn Care & Pest Control Services Available in Austin, TX
Our services include fertilization, weed control, tree and shrub care, fire ant control, mosquito control, and more!
Austin is the capital of the state of Texas and the most populated city in Travis County; Austin is also one of the fastest-growing cities in the United States. This is primarily due to the fact that this city is home to countless parks, hiking and biking trails, restaurants, live music venues, and other attractions.
Our team here at Dr. Tex Lawn & Pest provides high-quality lawn care and pest control services to the homes and businesses in Austin. Our services are designed to significantly improve the health of your lawn while keeping it pest-free. The services we offer include fertilization, weed control, tree and shrub care, top dressing, fire ant control, mosquito control, flea and tick control, and even more.
---
Our Lawn Care Services Will Help You Achieve Your Ideal Lawn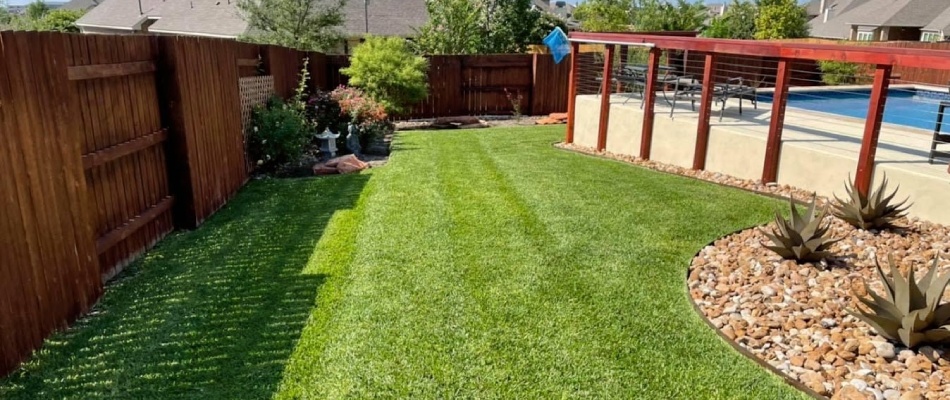 Fertilization: Our fertilization program consists of 8 fertilizer applications that vary in nutrient concentration depending on the time of year.
Weed Control: Our pre-emergent and post-emergent weed control treatments target thistle, dandelions, crabgrass, Dallas grass, and other common weeds.
Liquid Aeration: This service is designed to loosen up any compaction in your soil and promote the proper absorption of water and nutrients.
Top Dressing: This lawn care service involves our team spreading a thin layer of nutrient-rich compost over your lawn to improve the quality of your soil.
Turf Disease Control: Lawn diseases like brown patch, leaf spot, and take-all patch are no match for our preventative and curative lawn disease control treatments.
Lawn Insect Control: Our pest control experts can protect your lawn from a variety of harmful insects, including grubs, chinch bugs, and armyworms.
Tree & Shrub Fertilization: To keep your trees and shrubs strong and healthy, we use granular drip lines to apply fertilizer from the early spring through the fall.
Tree & Shrub Disease & Insect Control: These helpful treatments will help to protect your trees and shrubs from a variety of common diseases and insects.
---
Keep Your Property Clear of Pests with Our Pest Control Services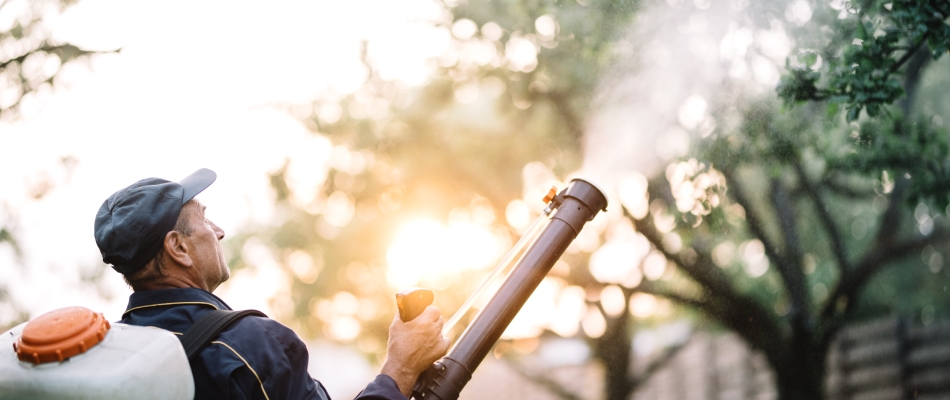 Perimeter Pest Control: Our quarterly pest control treatments will prevent pests like wasps, spiders, and ants from entering your home or businesses or invading your property.
Fire Ant Control: This pest control service guarantees your property 8 months of protection from fire ants. We can also retreat for free if you still notice signs of fire ant activity.
Mosquito Control: Our pest control team will help eliminate mosquitoes from your property by applying treatments to your lawn every 2 to 3 weeks.
Chigger Control: Our slow-release granular treatments will help to keep your property free of chiggers.
Flea & Tick Control: We apply long-lasting granular treatments on your lawn and landscape beds to protect your property from fleas and ticks throughout the year.
---
Give us a call to sign up for any of our lawn care and pest control services today!
Our lawn care and pest control experts at Dr. Tex Lawn & Pest proudly serve the residential, commercial, and HOA property owners in Austin, TX. Our team is licensed by the Texas Department of Agriculture, so you can trust that we know our stuff. If you are interested in any of our premium lawn care and pest control services, give us a call at (512) 717-5071 to sign up with us today!