Fire Ant Control in Austin, Round Rock, Cedar Park, Pflugerville, TX & Nearby Areas
Our fire ant control treatments will wipe out your active fire ant infestation.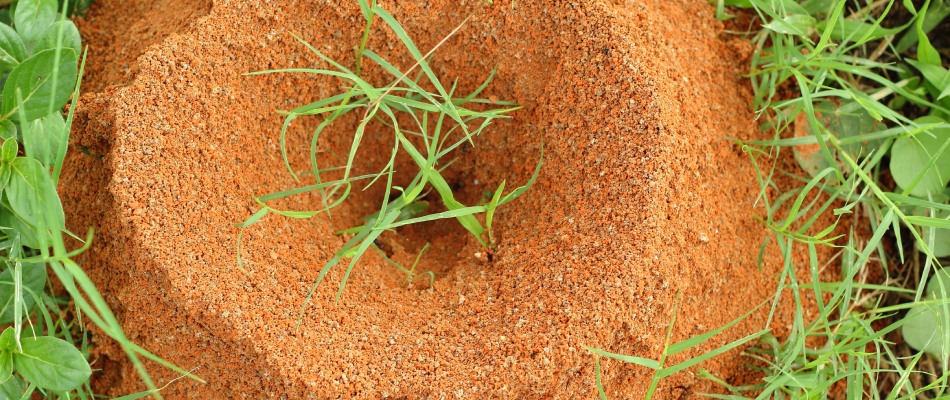 The last thing you want when you're hosting a family or company barbeque is for the good times to be abruptly interrupted by the painful, stinging bites of fire ants. The best time to schedule fire ant control is when you see mounds pop up on your property, most common in spring during their breeding season. We recommend treating fire ants once a year, with our treatments providing eight months of fire ant protection. You can count on us to get the job done right, as our experts are well-trained on the strategic processes needed to fully eliminate the colony and prevent reinfestation.
Our fire ant control will ensure that your barbeque goes off without a hitch! This service is available for commercial, residential, and HOA property owners in Austin, TX and nearby cities like Round Rock, Cedar Park, and Pflugerville.
---
When should you schedule fire ant control?
To prevent fire ants from fully taking over your property, the best time to schedule fire ant control is in spring when you see their mounds, as that's their breeding season. They'll be reproducing and growing their colony to make space for new ants, so once you see one mound, you'll likely look around and see several more that you may have missed before. We can apply a fire ant control treatment any time from spring to fall, so if your lawn was lucky enough to dodge them in spring but falls victim to them later in the year, we've got your back!
---
How often does your property need to be treated for fire ants?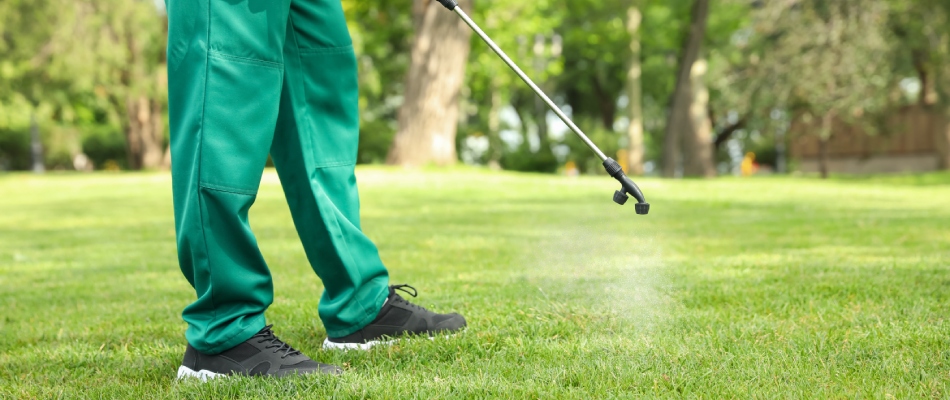 To keep your property protected year-round, we recommend that you treat your property for fire ants once a year. Our treatments will give you eight months of round-the-clock protection against fire ants. When applied in spring once you start seeing their mounds, this eight-month period will cover the time of year that fire ants are most active. We'll make sure to thoroughly cover your entire lawn with our fire ant protection so that they won't be able to find any weak spots to sneak back in!
If you see fire ants reappear within eight months of our treatment, we'll come back out and retreat at no charge!
---
You can count on our licensed experts to eliminate fire ants from your property.
At Dr. Tex Lawn & Pest, our licensed experts will be equipped with the right tools and protective gear to prevent any harm from disturbed fire ants. They're well-versed on where to look for easy-to-miss mounds to ensure a thorough elimination of the colony. If any spot or tunnel is missed, it could lead to reinfestation, so we have a strategic process in place to leave no stone unturned!
---
Call us today to schedule your fire ant control service!
At Dr. Tex Lawn & Pest, our team is passionate about fostering not only a beautiful lawn and landscape, but a safe one, too! Our experts are licensed in pest control through the Texas Department of Agriculture to ensure we're informed about the latest trends and solutions available. Equipped with the best tools and products for the job, they'll take on and defeat your fire ant infestation without breaking a sweat! Our fire ant treatment is available for property owners in Austin, TX and nearby cities like Round Rock, Cedar Park, and Pflugerville. Call (512) 717-5071 to schedule your service today!