We offer lawn care and pest control services to homes and businesses in Georgetown, TX.
Our team works to nourish your lawn, strengthen your trees and shrubs, and eliminate pests from your property.
Georgetown, TX is a city in Williamson County located just above the city of Round Rock. Georgetown is known as having "The Most Beautiful Town Square in Texas", thanks to the famous Williamson County Courthouse that sits here. This courthouse is considered one of the most beautiful courthouses in the state because of its stunning neoclassical structure. If you're looking for a place to visit in Georgetown, you can check out the Inner Space Cavern. This well-preserved cave features amazing rock formations and bones of prehistoric animals!
With Georgetown's fantastic landscape and gorgeous rolling hills, we get why homeowners and business owners here are eager to make their properties stand out. That's where we come in to help! We offer lawn care services to nourish your grass and strengthen your trees and shrubs. Our team at Dr. Tex Lawn & Pest can also eliminate pests from your property with our pest control services.
---
Achieve the robust and vibrant lawn of your dreams with our lawn care services.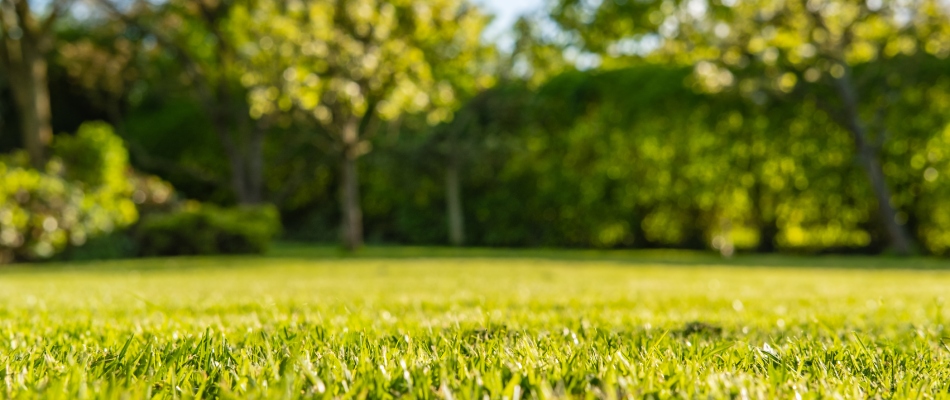 The key to cultivating a healthy lawn is to provide it with vital nutrients that power robust growth. Here at Dr. Tex Lawn & Pest, we offer an 8-step lawn fertilization program that will help you achieve the vibrant lawn of your dreams! This program utilizes organic-based granular and liquid lawn fertilizers that we will apply from early winter to late fall, keeping your grass well-nourished year-round. It also includes pre- and post-emergent weed control treatments to eliminate pesky weeds trying to steal nutrients from your grass.
We also offer a liquid aeration service that is designed to address soil compaction without putting too much stress on your lawn. To further ensure the soil on your property is in optimal condition to promote healthy grass growth, we offer a top dressing service. This lawn care service involves spreading a layer of compost on your lawn to amend the soil and supply additional nutrients to your grass.
Our turf disease control treatments can protect your grass from common lawn diseases in the Georgetown, TX area. Aside from lawn diseases, your grass is also susceptible to lawn insects. We carry effective treatments that protect your turf from grubs, chinch bugs, and armyworms.
---
Our Pest Control Services Will Protect Your Property From a Wide Range of Pests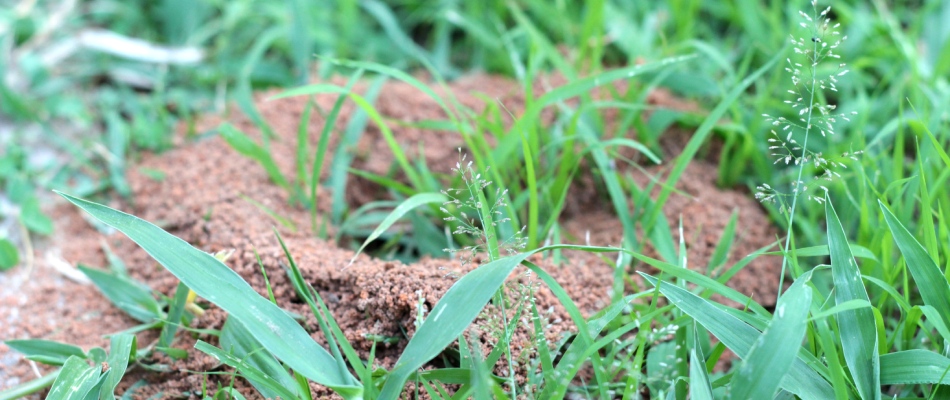 It's never fun to deal with pests. Luckily, you have our team to rely on! We offer a perimeter pest control service that ensures a wide range of creepy crawlers like wasps, spiders, pillbugs, and more cannot enter your home or business. We do this by spraying our products around the base of your property's exterior to form a protective barrier that keeps pests out.
Fleas and ticks can also cause big problems for property owners in and around Georgetown, TX. At Dr. Tex Lawn & Pest, we offer a flea and tick control service that utilizes granular treatments to provide long-lasting protection against fleas and ticks.
For mosquitoes, we offer mosquito control treatments that will protect your property during the mosquito season. You can also take advantage of our fire ant control service, which is best scheduled in the spring when fire ants are breeding. When we administer our treatments, you can expect 8 months of effective protection from fire ants!
If you notice signs of rodent activity on your property, schedule our rat and mouse control service right away. We'll use bait boxes strategically placed in multiple areas on your property to eliminate rats and mice. Our team also deals with chiggers! We offer a chigger control service that can get rid of chigger infestations.
---
Call us today to schedule any of our lawn care and pest control services.
Here at Dr. Tex Lawn & Pest, we offer top-quality lawn care and pest control services to homes and businesses in Georgetown, TX. When you hire our team, you can rest assured that we will deliver the results you want and ensure you are completely satisfied! If you're ready to achieve the pest-free property and verdant lawn you've always wanted, call us today at (512) 717-5071 to schedule any of our services.