Fertilizer to your lawn is like food to us - it supplies it with all the essential nutrients it needs to grow strong, healthy, and beautiful. While this lawn care service is well-known, many people may not know that there are two types of fertilizers: granular and liquid. Granular fertilizer supplies nutrients gradually over time, while liquid fertilizer provides an immediate supply. These differences are significant and impact when you should use them for your lawn in Texas; liquid fertilizer is better in the spring and fall, and granular is the better option in the summer. Continue reading to learn more about why these are the best times for each type of fertilizer.
---
What is the difference between liquid and granular fertilizers?
While both supply your turf with the nutrients it needs to thrive, liquid and granular fertilizers administer them differently. It's crucial to know about their differences because it impacts when you should use them on your lawn:
Liquid Fertilizer: Liquid fertilizer is known as a fast-release product because it sinks into the soil and immediately gets to work on supplying the roots of your grass with nutrients.
Granular Fertilizer: Granular fertilizer is a slow-release product that gradually sinks into the soil, providing nutrients over time rather than all at once. This fertilizer is spread across your lawn and will need to be watered to be activated.
Fertilizers are rich in nitrogen, phosphorus, and potassium, which your lawn needs to develop a strong root system, stay healthy, and achieve its desirable green color.
---
You Should Use Liquid Fertilizer in the Spring & Fall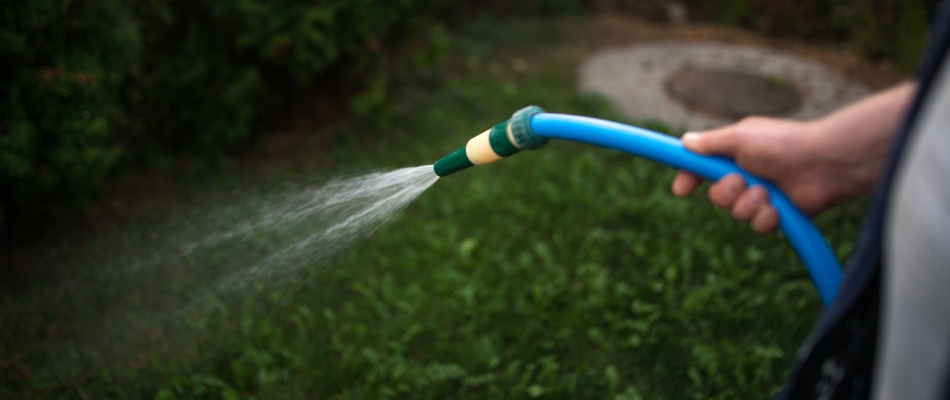 As your turf starts coming out of winter dormancy, it'll need a quick boost of nutrients to aid in replenishing its supply and to help it recover from any winter-related stressors. Fortunately, liquid fertilizer will do just that! You should use liquid fertilizer in the spring to provide immediate access to essential nutrients, enhancing your turf's health, vibrant green color, and growth. Then, you should apply liquid fertilizer again in the fall to help your lawn quickly recover from the summer and prepare it for the winter season.
---
Summer Is the Best Time to Use Granular Fertilizer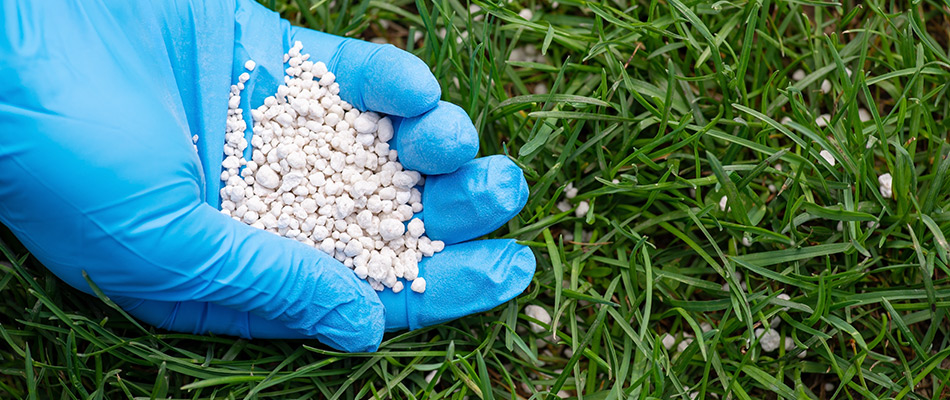 Summer is a stressful time for your lawn, especially here in Texas. It will need a consistent supply of nutrients to stay strong and resilient to any environmental stressors during the summer, which is where granular fertilizer comes in. Summer is the best time to use a granular treatment because it'll provide nutrients gradually rather than all at once, which could stress out your grass even more. It'll also keep growth to a minimum while maintaining your turf's green color and keeping it fed through the season.
---
Sign up for our fertilization program to give your lawn the nutrients it needs to thrive year-round!
Here at Dr. Tex Lawn & Pest, we know all about the lawns in Texas and what they need to thrive year-round. Once you sign up with us, we'll put your turf on an eight-step fertilization program that utilizes liquid and granular treatments at the right time. We'll use liquid fertilizer in the spring to give your turf a nutrient boost after winter dormancy, then again in the fall to help it recover from the stressful summer season. We use our granular treatments in the summer to prevent further stress during an already stressful season.
We offer our fertilization service to residential, commercial, and HOA property owners in Austin, Round Rock, Cedar Park, Pflugerville and other surrounding areas in Texas. Call us today at (512) 717-5071 to sign up for our fertilization service to ensure your lawn always has the nutrients that it needs to thrive!